The new Zoller+Fröhlich EVO Series
The EVO line from Zoller + Fröhlich sets new very high technical standards in flexibility and efficiency. The electric driven wire processing machines are suitable both as entry-level machines. Which has low investment costs, and for companies that process several thousand contacts per month.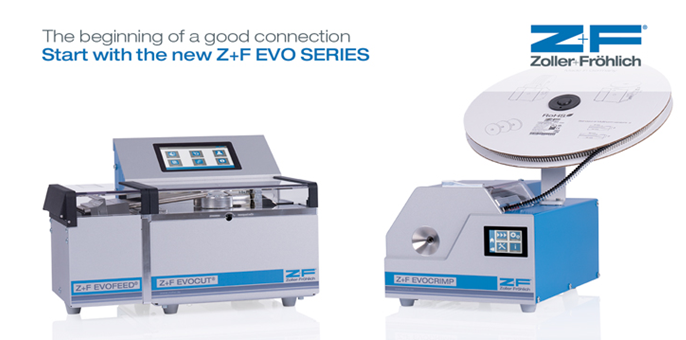 Z+F EVOCUT® and Z+F EVOFEED®
The Z+F EVOCUT® in combination with the Z+F EVOFEED® is the first cutting machine for work stations on the market that automatically feeds and cuts cabelas as set by CAE systems The electric cutting machine impresses with its compact design, quick processing times and its high flexibility. Special features:
• Easy operation due to its 5" touch screen
• Simple insertion of wires
• Horizontal working level for improved insight into the operating area
• Guided conduction of cut wires
• Possibility to generate complete projects on the machine
• Optional extension for multiple infeed with the Z+F EVOFEED®
• Full integration into the WPC is possible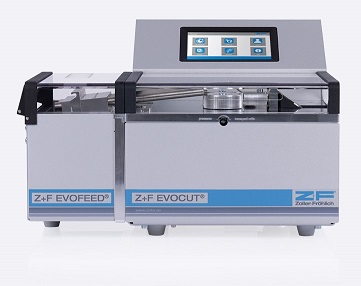 Z+F EVOCRIMP®
The Z+F EVOCRIMP® is an electric driven stripper crimper machine for insulated ferrules.
This machine enables universal and reliable processing of Z+F ferrules from 0.5 to 2.5 mm² (AWG 20 - 14). Changing between the different cross-sections can be done in less than 30 seconds. A tool change is not necessary. All components fits perfectly together and enable quick and smooth using. The firmware is clear and intuitive to use.